Panthers on idle but not quite out of the race
While the Panthers seem to be back to the mentality of finding ways to lose, the rest of the division isn't fairing much better. For as poorly as the Panthers are playing right now they are only 1 game behind the Tampa Bay Buccaneers, who currently hold the lead in the NFC South. Carolina however will not find any help from a very strong Green Bay team.
As of 2001 Green Bay leads Carolina in the series 3-1 with the last game being played back in 2005 being Carolina's lone win. The only real advantage the Panthers have currently is the tandem running attack of Foster and Williams which is averaging roughly 119 yards a game to the Packers 77 yards per game. But the running game is not what has electrified the Green Bay offense this season. Their passing attack has been by far their noteworthy element in their offense averaging a healthy 298.8 yards per game. Overall the Packers rank 4 th on offense and 10 th on defense compared to the Panthers: a paltry 28 th rank for offense and a modest 13 th rank for defense.
The question remains: Can the Panthers win this game? If we throw out the football axiom of 'Any given Sunday…." I do believe the Panthers can win. But this goes beyond the stats, the articles of Wahl coming home, and 'who's on first' for their starting quarterback. For the Panthers to actually defeat the Packers they will need to come with the desire to win and the ability to minimize their errors on the field. They will need to see the game for the entire 4 quarters and play like they know it. Every touch of the football, both on offense and defense, will have to mean something. They will need to win with who they have rather than lament who they should have. The coaching staff will have to plan beyond their standard prevent defense and come at the Packers with everything they have. In short it will require a miracle. But if they can indeed pull off this upset it should be enough to excite the team again and send them raging into the 2 nd half of the season.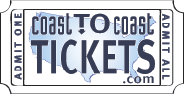 Free Search Engine Submission Service